April 25, 2018
Vinitaly 2018: the best Marche wine is Mazzola!
Best Marche wine at "5Starwines"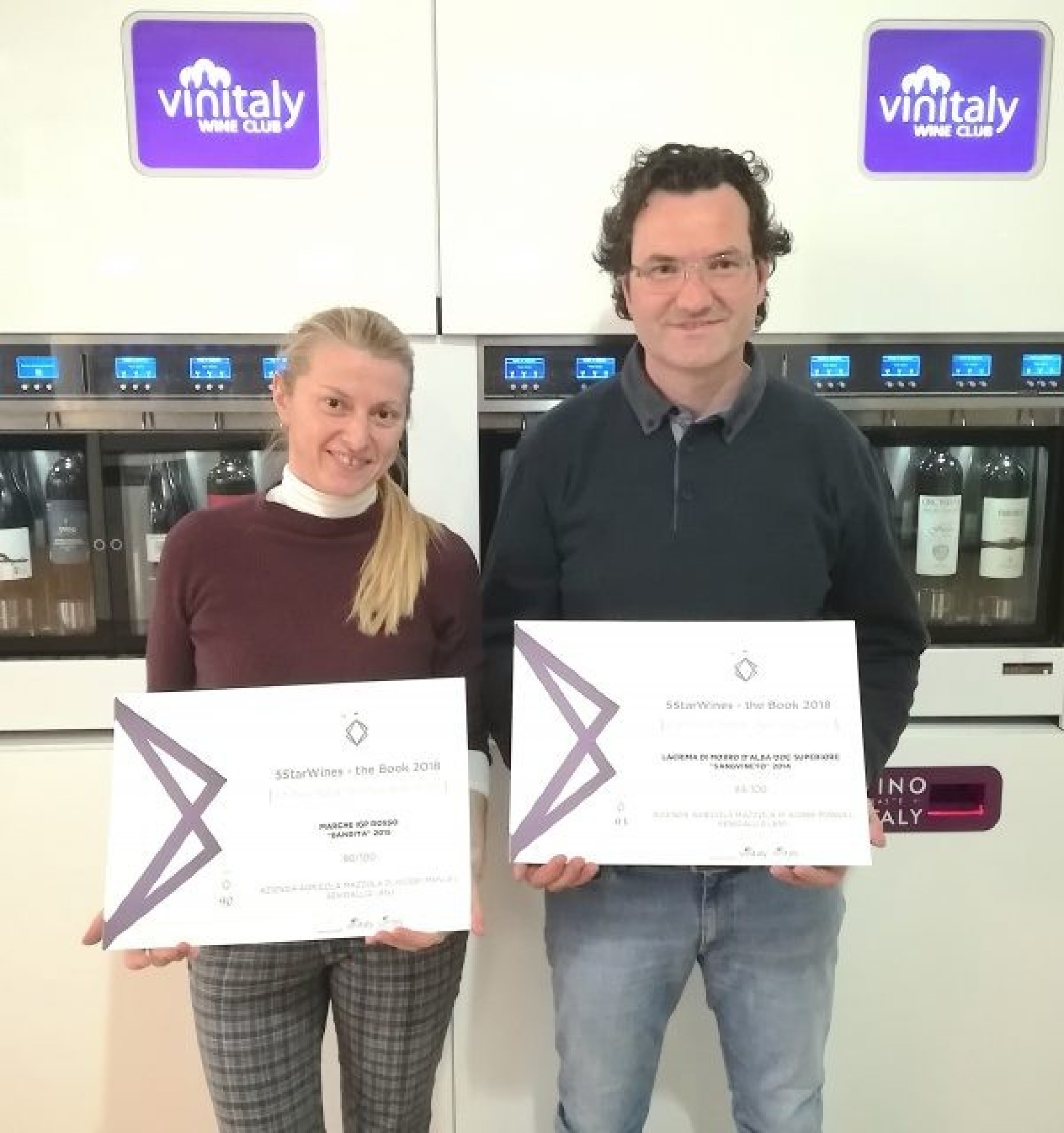 At the 5sartwines contest of Vinitaly we got 93/100 pts for our SANGVINETO and 90/100 pts for our BANDITA red wines.

With this score the Sangvineto results to be the best Marche wine at the competition.